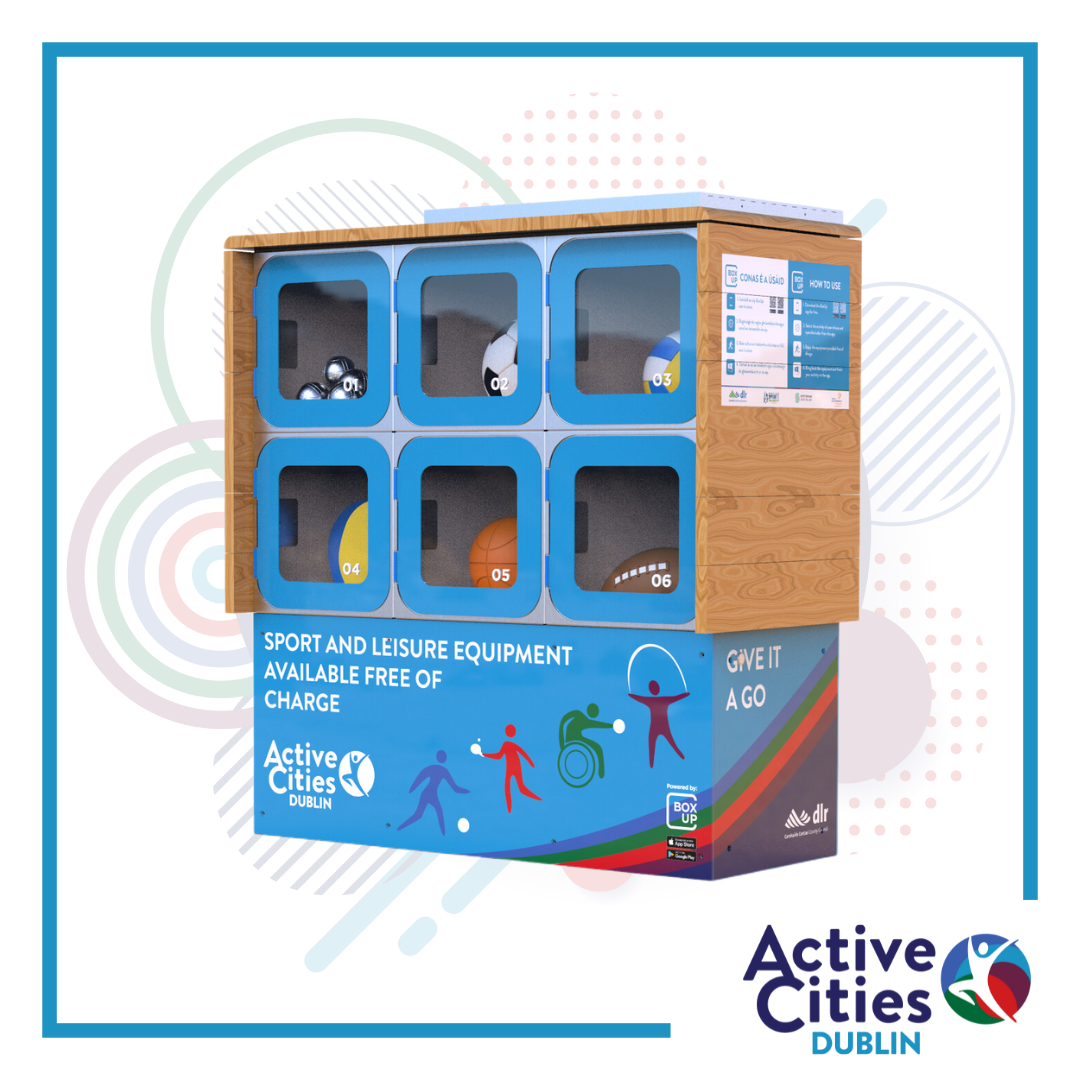 Over the past nine months, the 8 LSPs have been working with the Swiss-based company, BoxUp, to bring the first lockers to Ireland. There are currently over 60 lockers in operation across Switzerland and France, with many other European Countries expected to come online over the coming months. The lockers, which are solar powered, contain a variety of equipment based on the facilities and amenities in that area, and all equipment can be easily accessed using a free app.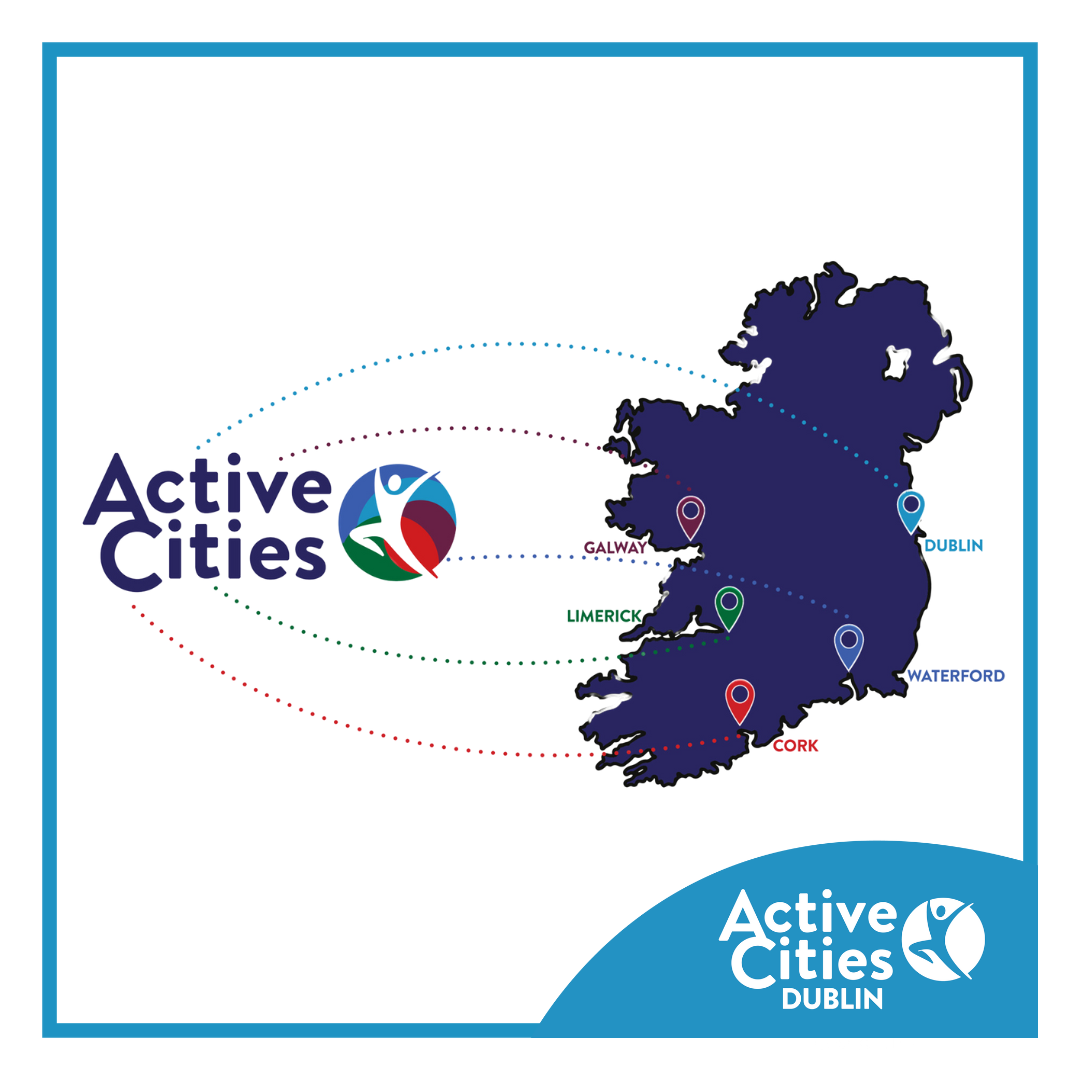 Leading on the project, Mary Corry, National Active Cities Officer, said
"Working collectively to identify practical solutions is a key focus of the project. We know that for some, accessing equipment can be a real barrier to their participation, and with so many facilities, parks and open spaces across our cities, it's important we try to meet the needs of individuals to enable them to be active".
As part of a feasibility study, representatives from the National Active Cities working group, visited Geneva and Lausanne to see the lockers both in production, and in operation across several parks. With over 15,000 users and over 50,000 hours of recorded activity to date, not only can these lockers provide access to equipment, but they will also provide invaluable data on the usage of the equipment in each local area.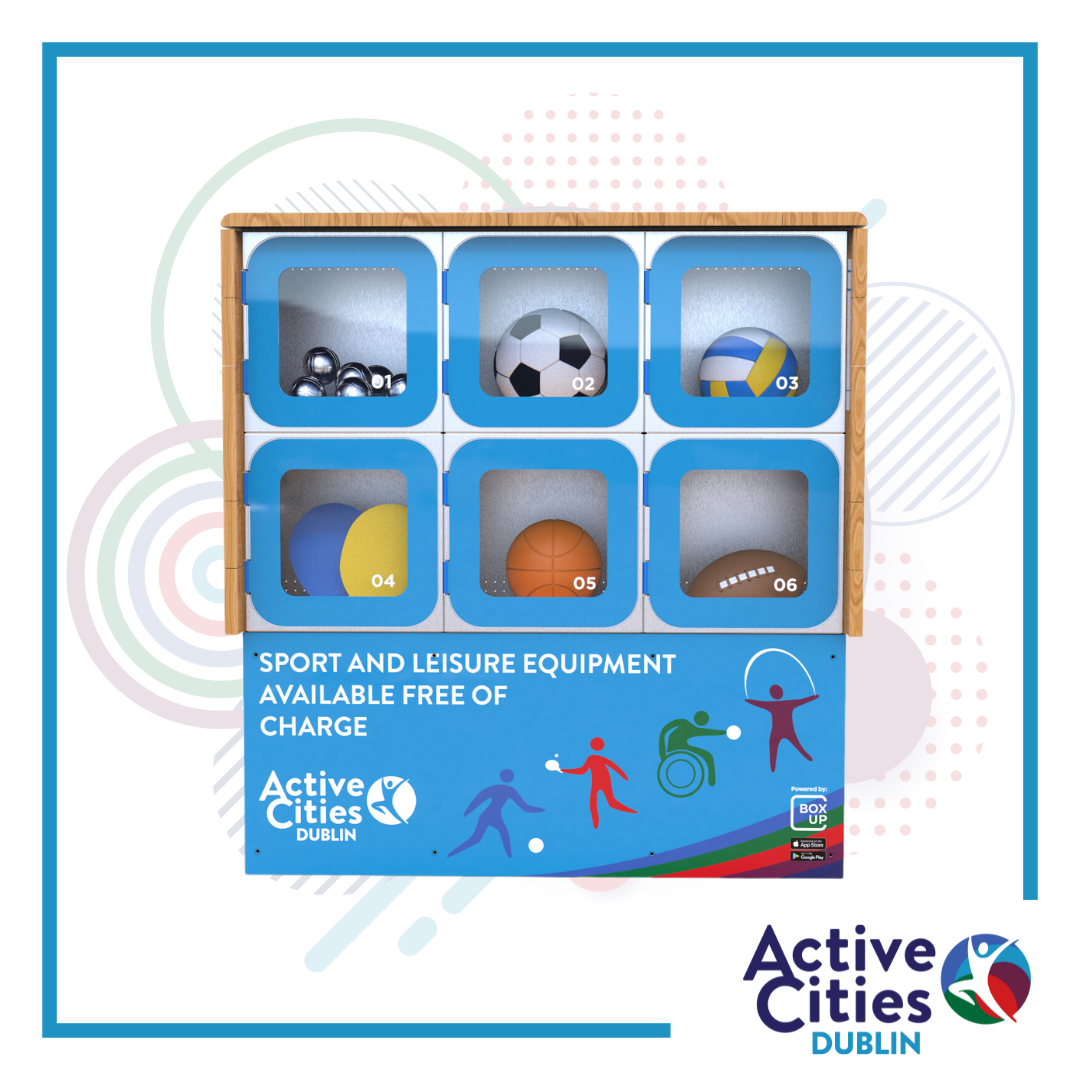 In Dún Laoghaire-Rathdown, DLR Sports Partnership are working with Dún Laoghaire-Rathdown County Council to install two 6-locker units. One in Kilbogget Park and one in Marlay Park to compliment other completed and continuing Active Cities initiatives in these areas.
Angela Monaghan, Dún Laoghaire-Rathdown's Sports Partnership Active Cities Officer said,
"BoxUp is a great example of strong collaboration. Our Sports Partnership, dlr County Council and Active Cities have come together to deliver a much-needed resource in these areas, encouraging more ways for people young and old to get active in Dún Laoghaire-Rathdown.
Councillor Denis O'Callaghan, Cathaoirleach, Dún Laoghaire Rathdown County Council said:
"The BoxUp initiative is a fantastic, innovative way to get more people active in their local parks. Dún Laoghaire-Rathdown County Council Parks are delighted to be part of this project and it compliments other Active Cities initiatives like Map My Park and the recent Boules Courts installations".
The lockers, which are being funded through the Dormant Accounts Fund, will come on stream across the cities over the coming weeks!